Update from CCT fellows in Ann Arbor, London, South Bend, Washington DC
The four current CCT fellows have recently begun their LLM studies at Michigan Law, University College Law, Notre Dame and Georgetown. Here's what they have to say: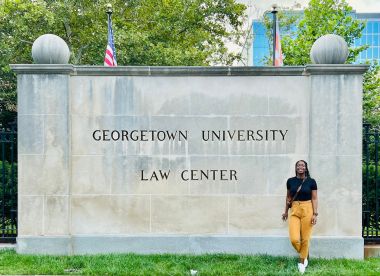 "My introduction to Georgetown University as part of the 2023 LL.M cohort has been incredibly inspiring, and encouraging. Engaging with students and professors from all over the world has energised my professional and academic goals."
Natasha Dusabe, Franklin Thomas Fellow 2022 - 2023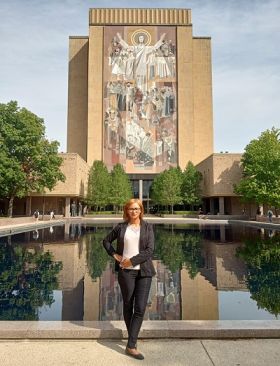 "Notre Dame has a beautiful, diverse campus that fosters a community of camaraderie; as such, it feels like home. In addition, being at Notre Dame is inspiring; the professors are experienced practitioners in human rights law and, more broadly, international law. As students, we can draw from their experiences; this, coupled with the diversity of the classroom, allows me to broaden my skills and knowledge on different means to ensure the protection of human rights, which I hope to employ in practice in South Africa."
Rushaan Lewis, Franklin Thomas Fellow 2021 - 2022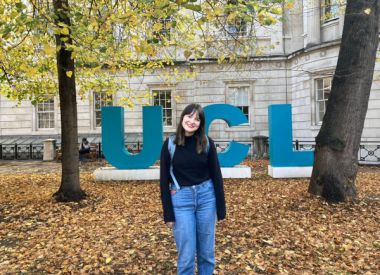 "I am thoroughly enjoying my time studying at UCL and staying in London. I have met so many interesting students and professors from all over the world. I am learning so much and have much more to learn from the university and my peers. London itself is an exciting place to be in - there is so much to see and do. I am looking forward to continuing with my courses and exploring London as my time here progresses."
Mila Harding, Pius Langa Fellow 2021 - 2022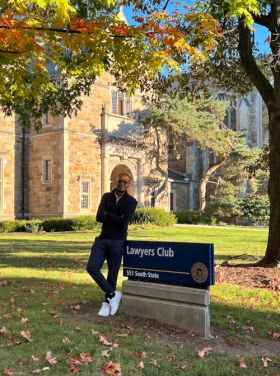 "The LLM cohort is the most diverse group of students I have ever met. It is made up of exceptional legal practitioners from 18 countries which allows for a refreshing exchange of ideas and experiences. The lecturers are very warm, focused, and encourage me to rigorously question the American legal regime while comparing it with our own. I am truly experiencing the Michigan difference and looking forward to learning and exploring Ann Arbor during the fall and winter."
Tshepo Skosana, Franklin Thomas Fellow 2022 - 2023