Artworks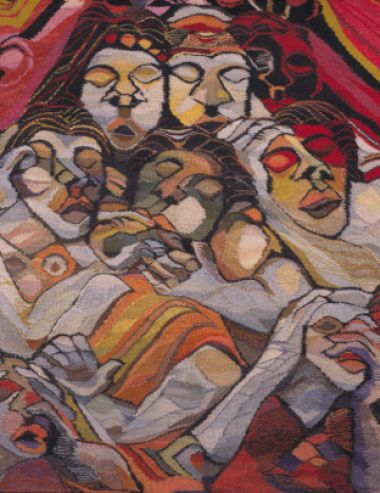 The Constitutional Court Trust owns and maintains an extraordinary collection of artworks donated by prominent artists and other benefactors to celebrate the Court's role in the transition to democracy.
The collection includes artworks by artists such as Marlene Dumas, William Kentridge, Dumile Feni, Judith Mason, Willie Bester, Karel Nel, Cecil Skotnes, Hamilton Budaza, Kim Berman, Sue Williamson, Anton van Wouw, John Baloyi, Andrew Verster, Marc Chagall, and many others.
The collection was primarily assembled by Albie Sachs, who practiced as a judge at the Constitutional Court from 1994 to 2009. in 1994, Justice Sachs was appointed along with his colleague, Justice Yvonne Mokgoro, to take charge of decor when the Court was housed in rented accommodation, and proceeded with gusto.The Constitutional Court's entire original décor budget, being the princely sum of R 10 000, was used to purchase a single work – Joseph Ndlovu's 'Humanity', a tapestry. Judge Sachs then badgered various prominent artists to donate a work or two – although most seem to have given willingly! This is not surprising, given the stature of the Court and the building it now inhabits. It took nearly 10 years to gather the pieces, but Justice Sachs is fond of saying that the collection assembled itself:
"It was work that came to us... It is a collection that collected itself, and it is very much based on the passion and enthusiasm that the artists and arts community had for the achievement of democracy and what the Constitutional Court meant."
The artworks project has been funded through the generous support of The Atlantic Philanthropies, Foundation for Society Law and Art in South Africa, The Mellon Foundation and private donations.
To learn more about the CCAC, watch the video below with Justie Edwin Cameron, or visit the Constitutional Court Art Collection website