Funders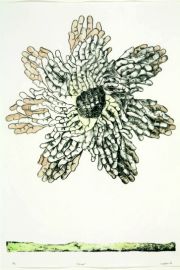 Due to the composition of the board of the CCT, raising funding within South Africa for its projects is impossible. Current and past Justices of the Constitutional Court serve as voluntary trustees on the Board of the CCT. Acceptance of South African donations will inevitably compromise the Court's reputation for unflinching independence. This is because no person or entity that may conceivably litigate in the Constitutional Court can be permitted to donate funds to the CCT since this may create a perceived conflict of interest and compromise the Court. It is possible for South Africans to donate anonymously to support the work of the Constitutional Court Art Collection via our US-based partner organisation, the Foundation for Society, Law and Art in South Africa.
Over the years, the CCT has benefited from generous funding provided by a range of embassies and international funding bodies.
The CCT is currently seeking funding partnerships from overseas philanthropic organisations and cultural institutions for the following activiites:
Please contact the trust manager for forther information.