Update from 2019 - 2020 Franklin Thomas Fellow at Notre Dame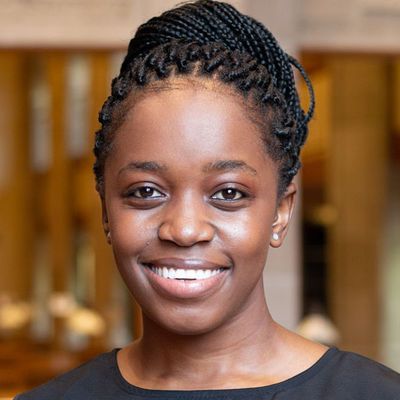 Simphiwe Sidu, our Ismail Mahomed Fellow for 2019 - 2020 obtained her law degree from the University of KwaZulu-Natal in 2015. After graduation, she worked at the South African Human Rights Commission as a compliance officer in the right of access to information unit.
In 2017, she clerked at the Supreme Court of Appeal, South Africa for all the Justices of the Court. In March 2018, Sidu joined the International Commission of Jurists where she was responsible for the promotion and protection of civic space and human rights defenders in Southern Africa, and coordinated the incubation and establishment of the Southern Africa Human Rights Defenders Network (SAHRDN) as a functioning network for security and protection of HRDs in Southern Africa. She has successfully coordinated fact finding and trial observation missions and collaborated with human rights defenders to push back on "weaponization" of the law in Southern Africa.
Simphiwe is currently based in South Bend, Indiana, where she is part of the 2019-2020 LLM Class in International Human Rights Law at Notre Dame, which consists of 19 students from 15 countries who are all passionate about fighting for human rights. According to Simphiwe:
The diversity of my class is very interesting as it allows me the opportunity to learn from lawyers who come from different countries and cultural backgrounds. This is very important in broadening my skills as a young South African lawyer who hopes to apply their legal skills and mindset beyond the borders of my country.
In a recent interview by Klau Center for Civil and Human Rights, Simphiwe speaks about what drew her to human rights in the first place, and how she is inspired by young South Africans born after the arrival of democracy to South Africa in 1994:
This generation is asking tougher questions about reconciliation and justice in South Africa, and I am inspired by how it remains resolute in its vision of an intersectional and all-inclusive society.