Introducing our Pius Langa Memorial fellow 2023 - 2024, Alfred Moraka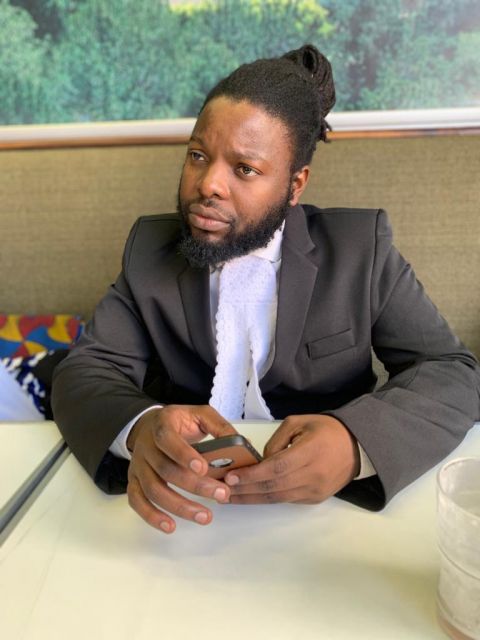 The Constitutional Court Trust has recently awarded fellowships for the 2023 - 2024 academic year.
The Pius Langa Memorial Fellowship, funded by the South African Constitutional Court Trust - United Kingdom, was established in 2021 to provide one early career lawyer who has clerked at the Constitutional Court or is working in civil society in South Africa to study towards an LLM at University College London (UCL) in the United Kingdom, one of the top ranked universities in the world.
Alfred Moraka has been awarded the Pius Langa Memorial Fellowship for 2023 -2024. He is an admitted attorney, accredited mediator and counsel, and is currently working as a senior legal consultant for the South African Human Rights Commission. Alfred clerked for the Justices of the Supreme Court of Appeal and has also taught at the University of South Africa and the University of Pretoria. Alfred's future aspirations are to teach critical Human Rights Theory and Constitutionalism and to work as a human rights practitioner in civil society – including Chapter Nine institutions and similar bodies. Equally, Alfred aims to utilise his professional qualifications as an attorney and advocate in service of constitutional and human rights policy development and strategic impact litigation in especially socio-economic and LGBTQI+ issues. Alfred describes what he is hoping to achieve through his fellowship:
I am delighted and deeply honoured to be a Pius Langa Memorial Fellow. The late Chief Justice Langa pathed the way for the radical use of our Constitution to advance the transformation of our nation and to root the Rule of Law in justice, human rights, and the respect of the dignity of all people. I will be undertaking my LLM studies in Social Justice and Human Rights Law at University College London and look forward to contributing to Chief Justice Langa's distinguished legacy of transformative constitutionalism in my work as a Human Rights academic and legal practitioner.