Franklin Thomas Fellows for 2021 - 2022 - Rushaan Lewis and Andiswe Sipamla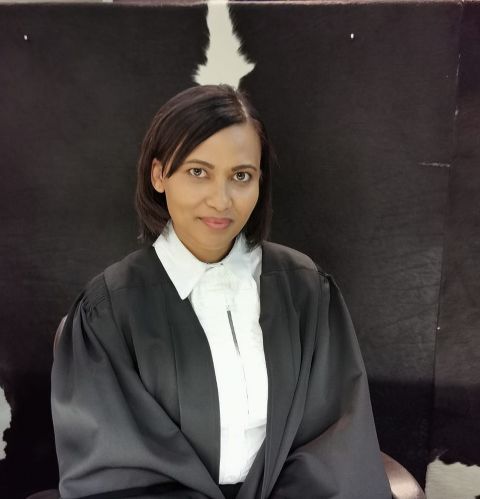 The Constitutional Court Trust has awarded two Franklin Thomas fellowships for the 2021 - 2022 academic year - Rushaan Lewis and Andisiwe Sipamla. The Franklin Thomas Fellowship, funded by the Ford Foundation in honour of their first Black president, is intended to benefit a promising young Black South African lawyer who has clerked at the Constitutional Court of South Africa by providing the fellow with the opportunity to study towards a one-year LLM at a well-respected law school in the USA.
Rushaan Lewis graduated from the University of Fort Hare with an LLB. She completed her articles of clerkship at Squire Smith and Laurie Incorporated, before joining Consolidated Employers Organisation as a Dispute Resolution Official, dealing mainly with Labour Law. She was admitted as an attorney of the High Court in 2017. She joined PSG Trust as a Fiduciary Advisor in 2018, where she dealt with trust and estate administration. Rushaan is currently serving as a law researcher to Justice Tshiqi at the Constitutional Court.
Rushaan says:
"I am very honoured and grateful to be a recipient of the Franklin Thomas Fellowship. Franklin Thomas said, "to not know the law was to make you vulnerable". It is precisely the vulnerable people whom I aim to assist with the expansion of knowledge that this fellowship will enable me to attain."

Related entries