FRANKLIN THOMAS 2020 - 2021 FELLOW IS OFF TO NOTRE DAME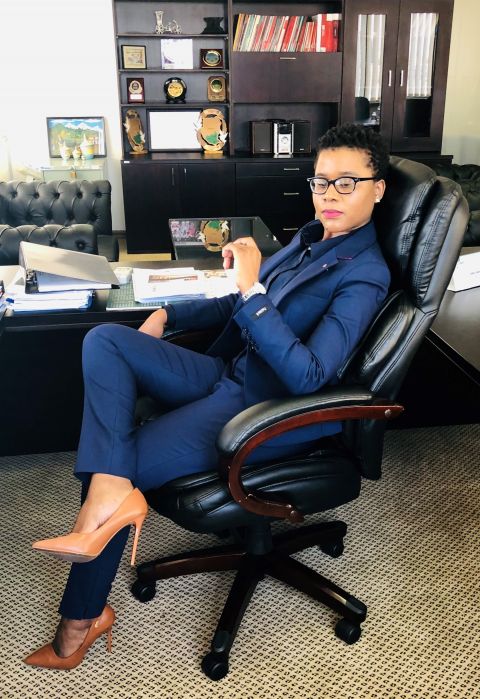 Nontobeko Ngubane, the recipient of the Franklin Thomas Fellowship for 2020 - 2021, is finally able to undertake her LLM studies at the University of Notre Dame's Law School this month, after the global pandemic forced her to defer her studies in 2020.
Nontobeko is an admitted attorney of the High Court of South Africa. She graduated with merit from the University of Zululand and was immediately thereafter appointed a law researcher to Chief Justice Mogoeng Mogoeng. She is currently a Legal Advisor and Researcher (Legal Services and Litigation) in the Public Service Commission of South Africa which is a Constitutional Body in terms of Chapter 10 of the Constitution, 1996.
On being awarded the Franklin Thomas Fellowship, Nontobeko remarked:
"During these difficult times, I am guided by the words of Eckhart Tolle: 'Acknowledging the good that you already have in your life is the foundation of all abundance.' I'm deeply humbled and honoured to have been awarded the Thomas Franklin Fellowship and for having had an opportunity of mixing with the country's greatest legal minds at the Constitutional Court.

A dream I have always had of pursuing judgeship comes from a desire to uphold due process and make fair decisions that have a direct impact on all who come into the courtroom, is what this LLM from ND will help me achieve, more so because of the prestigious reputation of the University, I am grateful for the opportunity"
The Constitutional Court Trust remains grateful to the University of Notre Dame for their longstanding support of our fellowship programmes. Nontobeko will be the 12th fellow from the Constitutional Court Trust to attend Notre Dame Law.
Related entries