Clerks selected for 2019 South Africa - Kenya exchange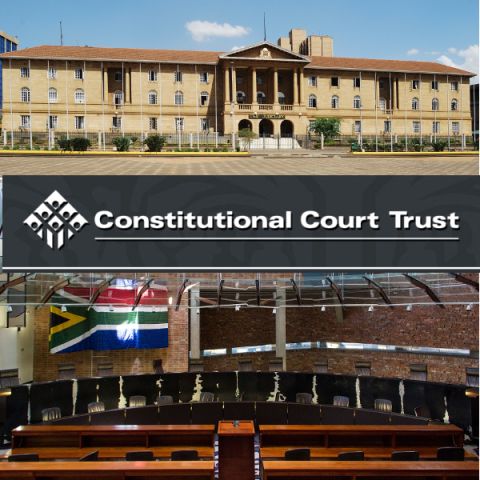 Two Kenyan law clerks from the Supreme Court in Nairobi were selected to serve terms at the Constitutional Court of South Africa from January 2019 to June 2019. Peter Keya Omwera will serve a term in the chambers of SA Justice Madlanga, and Nicholas Gesumwa Mayieka will serve a term in the chambers of both Justices Cameron and Jafta.
Peter explains why he was motivated to apply to participate in the ALCE programme:
Having served as a law clerk in Kenya for a while, I was keen to get a different perspective from another jurisdiction. Following the promulgation of the Constitution in 2010, Kenya is on the path of a new constitutional dispensation, having borrowed heavily from the South African constitution particularly on the Bill of Rights. The unique South African historical experience offers an opportunity on the progressive realisation of constitutional rights through courts. In addition, I am adventurous and like to travel to new places. I therefore did not mind visiting and staying South Africa for a while and I hope I will finally get the opportunity to see the Atlantic Ocean for the first time in my life.
South African clerks Baone Twala and Tumelo Modiselle, currently serving as clerks at the Constitutional Court, have selected to serve in the Supreme Court of Kenya for the period January 2019 – June 2019.
Tumelo is particularly interested in the development of jurisprudence in Africa, an interest was sparked by her undergraduate studies in philosophy and law. She was motivated to apply for the programme in order "to experience how the Judiciary in another country on the continent works:
I particularly want to see how we can do better in the South African context and to develop my own thinking as a lawyer. I am also passionate about collaboration on the continent so this provides me with the opportunity to see how we can grow formal research networks with other African countries to develop a richer jurisprudence in our respective jurisdictions.
Baone is an admitted attorney, experienced in human rights litigation, research and advocacy. Her primary interest is in social systems and how they can be maximized in order to afford people a realization of human rights in their everyday lived experiences. According to Baone:
The exchange program is an excellent opportunity for me to do a practical comparative study of judiciaries based on an almost identical Bill of Rights but with different social circumstances on the continent.
Related entries