CCT to host 3 OSFSA-25 Commemorative Scholars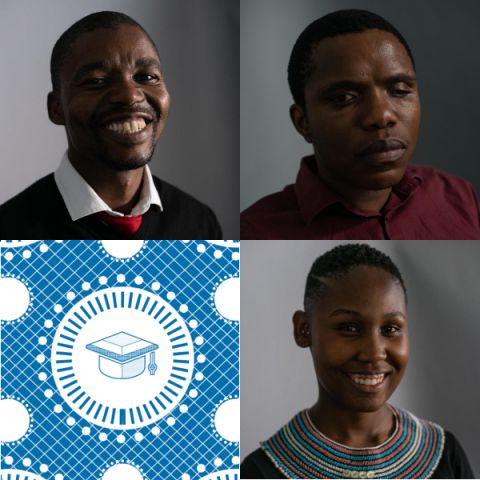 The Constitutional Court Trust (CCT) is proud to be serving as the host organisation for three former clerks of the Constitutional Court who have been selected to be Open Society Foundation South Africa 25 Commemorative Scholars. These scholarships enable the former clerks to pursue post-graduate studies in the social sciences and humanities on a full-time basis at a registered South African tertiary institution in 2019 or 2020, linked to advancing democracy, constitutionalism, and empowering vulnerable and marginalised groups.
Obakeng van Dyk, who clerked for Justice Jafta from July 2017 to June 2018, will be undertaking an LLM by research, undertaking an analysis of judicial decisions on the legal status of invalid administrative action.
Silomo Khumalo, who clerked for Justice Froneman from July 2017- June 2018, will be undertaking an LLM in Constitutional Litigation, investigating disability rights with a focus on access to education and justice as enshrined in the Convention on the Rights of Persons with Disabilities.
Tumelo Modiselle, who clerked for Justice Jafta and Acting Justice Basson from January to December 2018, will be undertaking a masters degree, looking at the history of gender and patriarchy in pre-colonial African society, in understanding gender oppression and violence perpetuated against black women within the context of the law.